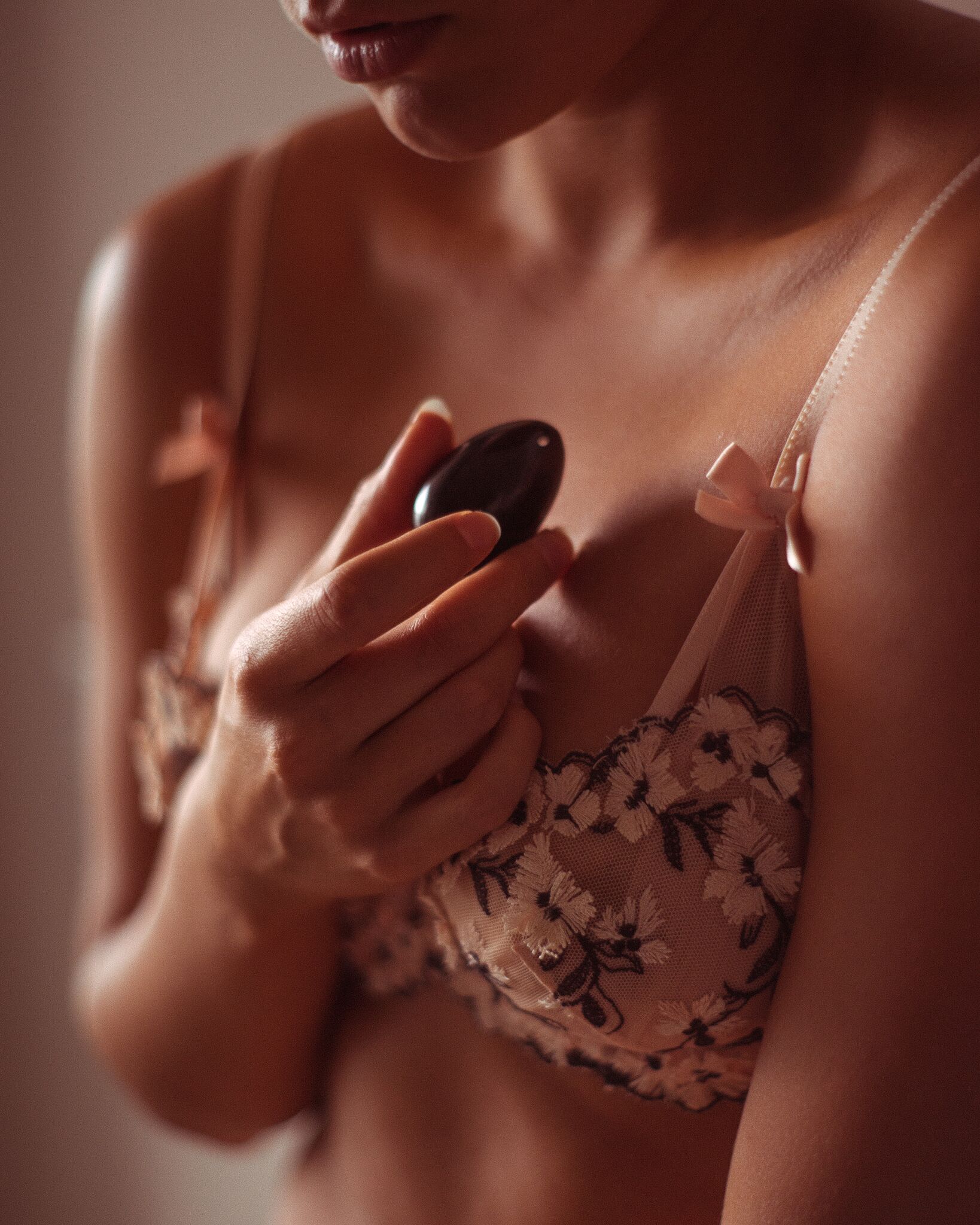 Crystal sex toy parties are finally here!
Yoni Boudoirs are playful and educational crystal sex toy parties you can hold in the comfort of your home. As a valued YPP affiliate, this is your opportunity to educate, empower and inspire women about the importance of pelvic floor health, internal orgasms and sexual sovereignty. And why not receive an abundance of commissions at the same time!
Step 1: Become an affiliate
In order to hold a party we require you to first become an affiliate for Yoni Pleasure Palace, which allows you to receive 20% commissions on all your converted sales when you share your special link. You can sign up here (or click the button below).
For your Yoni Boudoir party you have two choice. You can either a) purchase in bulk the products (wholesale price with a minimum quantity of 5 pieces per line) that you wish to sell on the night and put on the designated retail mark-up price. You would take monies via cash or transfer on the night, or b) stock one of each product as a 'demo', print out order forms for women to complete on the night, submit to YPP head office via email and we will dispatch their products express post to the customer, with you receiving 20% on each sale.
Step 2. Buy your wholesale kit
It's important that you have a range of products to showcase in your parties. You can choose to buy one of each product (wholesale price) to demonstrate during the evening or you can purchase five of each product (women love to buy on the night and take it home with them!) Request our wholesale document by emailing our team here: yppwholesale@gmail.com and stock up on your favourite products that you want to share with your friends. We have four kits available for you to choose from.
Step 3: Become a YB facilitator
To become a Yoni Boudoir facilitator it's important that you know your what yoni eggs/wands are, how to use them, when to use them and why. You must complete a 1.5 hour training session 1:1 with Rosie Rees (online or in person) to be able to start holding Yoni Boudoir parties. This initial cost is $197. Rosie will personally train you to hold epic empowering women's circles and teach you the tips & tricks of her craft. You can book that here or click on the button below.
Step 4: Book your party!
Get all your favourite friends together to learn about Yoni Eggs and Pleasure Wands! We recommend creating a Facebook event and and sharing it on your social media channels. A Yoni Boudoir is typically two hours long and you can incorporate champaign & games…or meditation & raw treats. You design it how you desire! We send you all marketing collateral (brochures) so as the women are educated and empowered to choose which products suit them the most!
Want to hold a Yoni Boudoir at your home?
If you're ready to educate, inspire and empower women to embrace their sexuality and pelvic floor health, simply email yppwholesale@gmail.com to get the ball rolling!